GIVE US A HAND TO DISTRIBUTE MANY MORE
We are a non-profit corporation expert in design and development of assistive devices in 3D printing.
We were born in 2017 on the initiative of Adam Armfield, an Australian in love with Colombia who found in 3D Technology, a means to help people with disabilities.
Our purpose is to promote social inclusion and improve the quality of life of people with disabilities in arms and hands, through science, innovation and technology. To date we have benefited more than 300 people.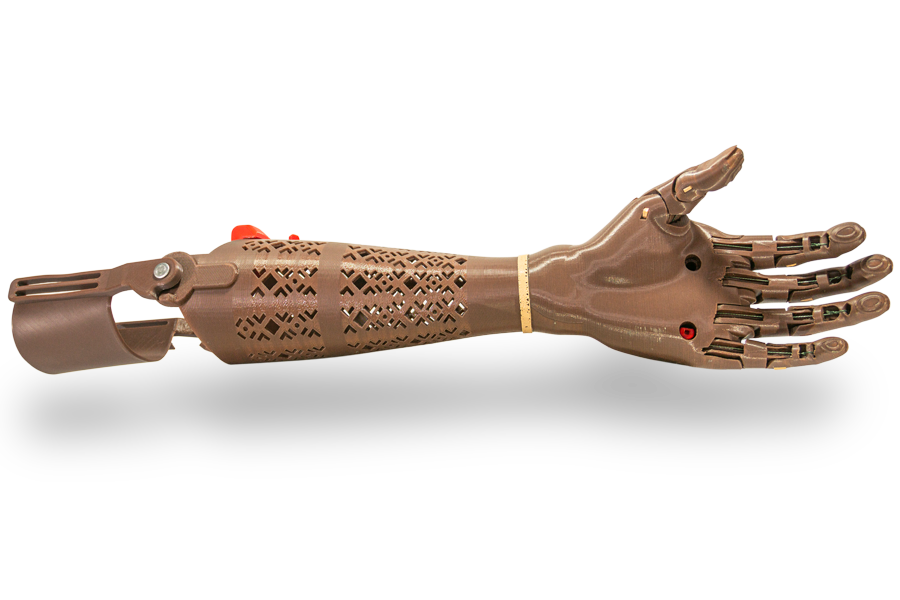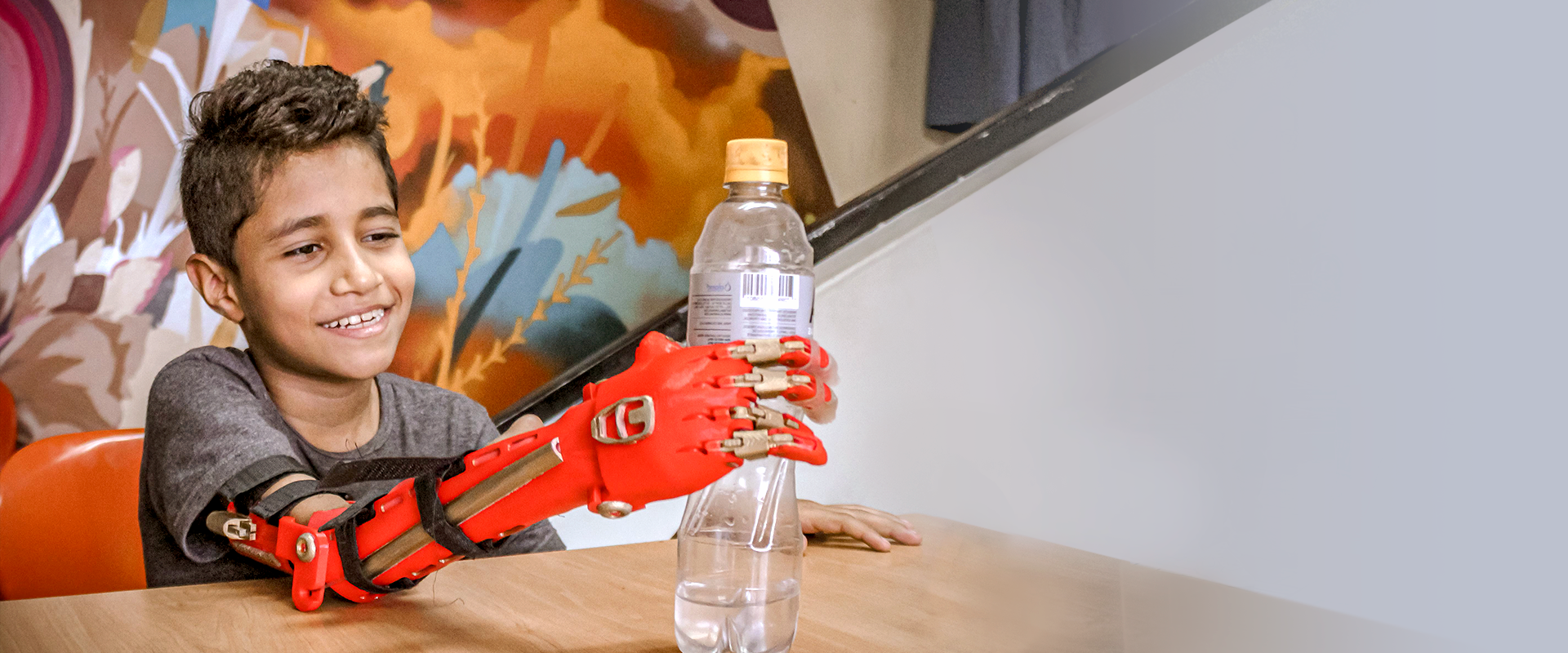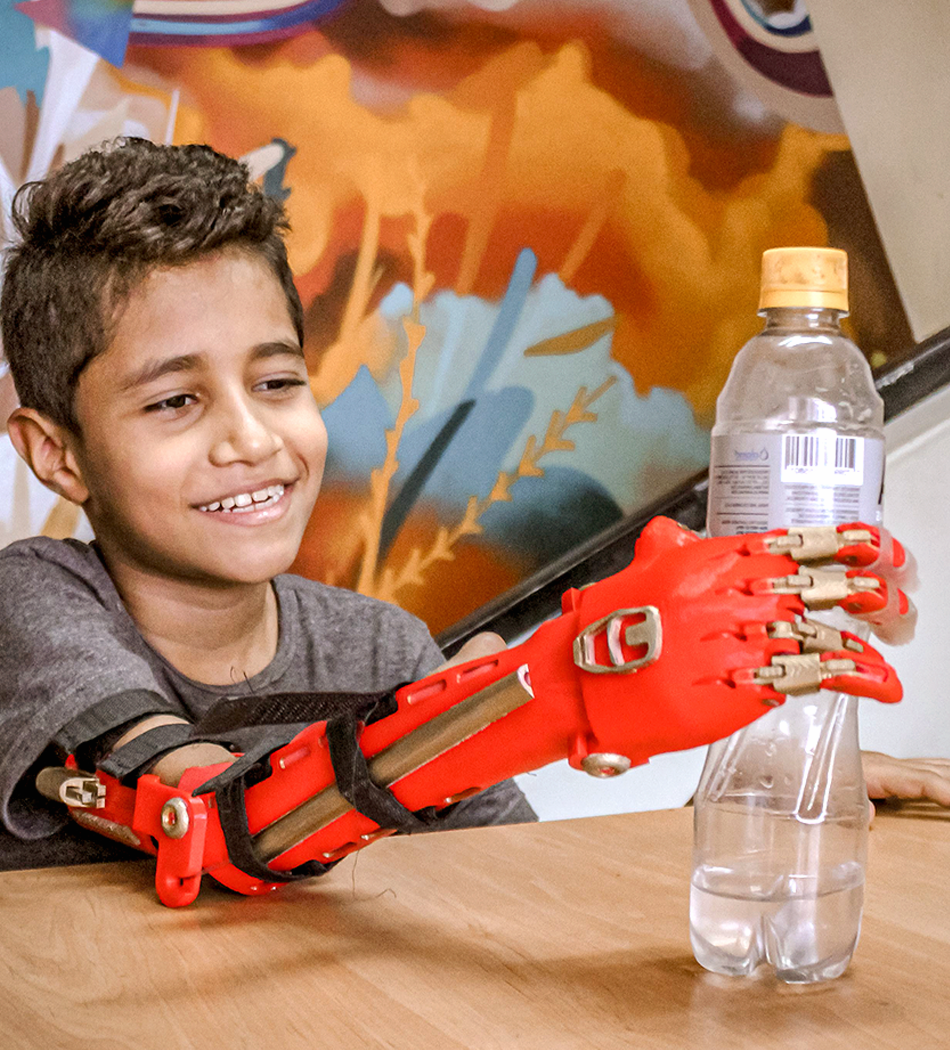 These are prosthesis-type mechanisms that make it possible to carry out daily activities, are lightweight, functional and environmentally friendly. 
INNOVATION AND DEVELOPMENT
Our engineering team designs customized devices that respond to specific needs. Among the most recent developments we highlight aesthetic and functional fingers; supports for playing musical instruments or practicing sports; and devices for everyday actions such as buttoning, brushing or writing.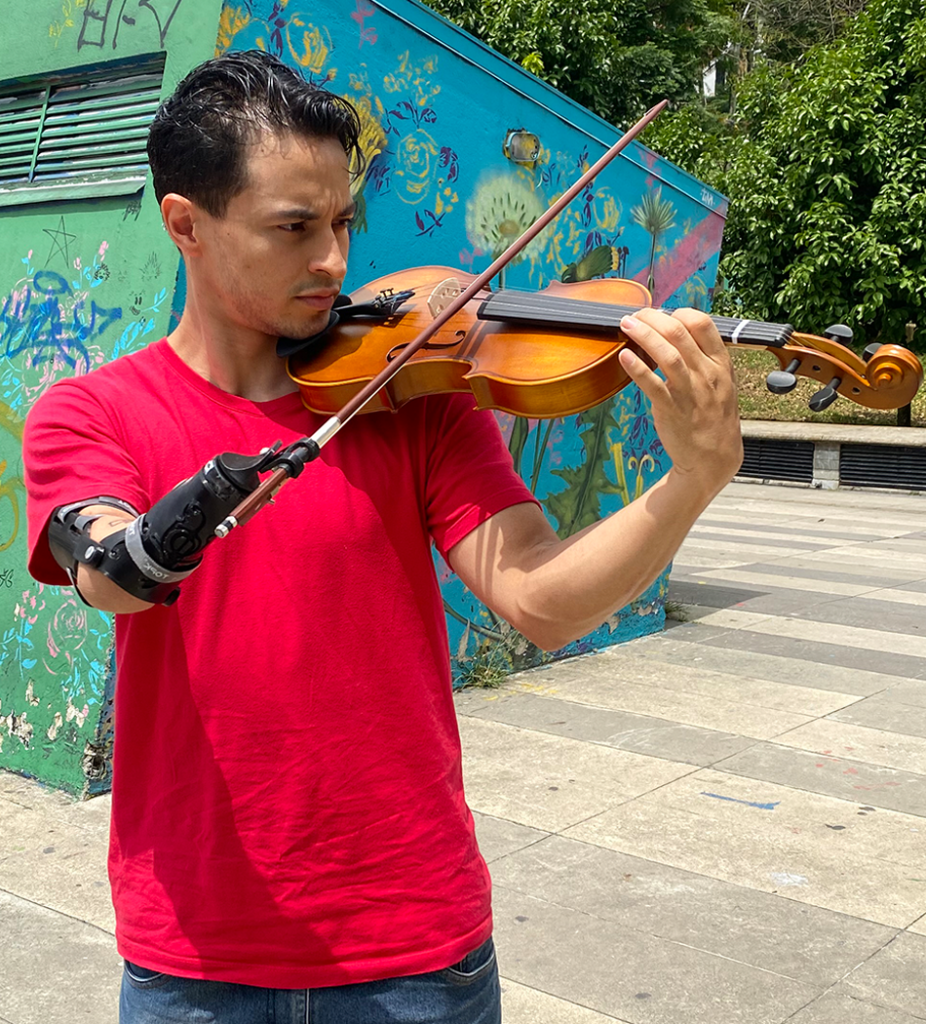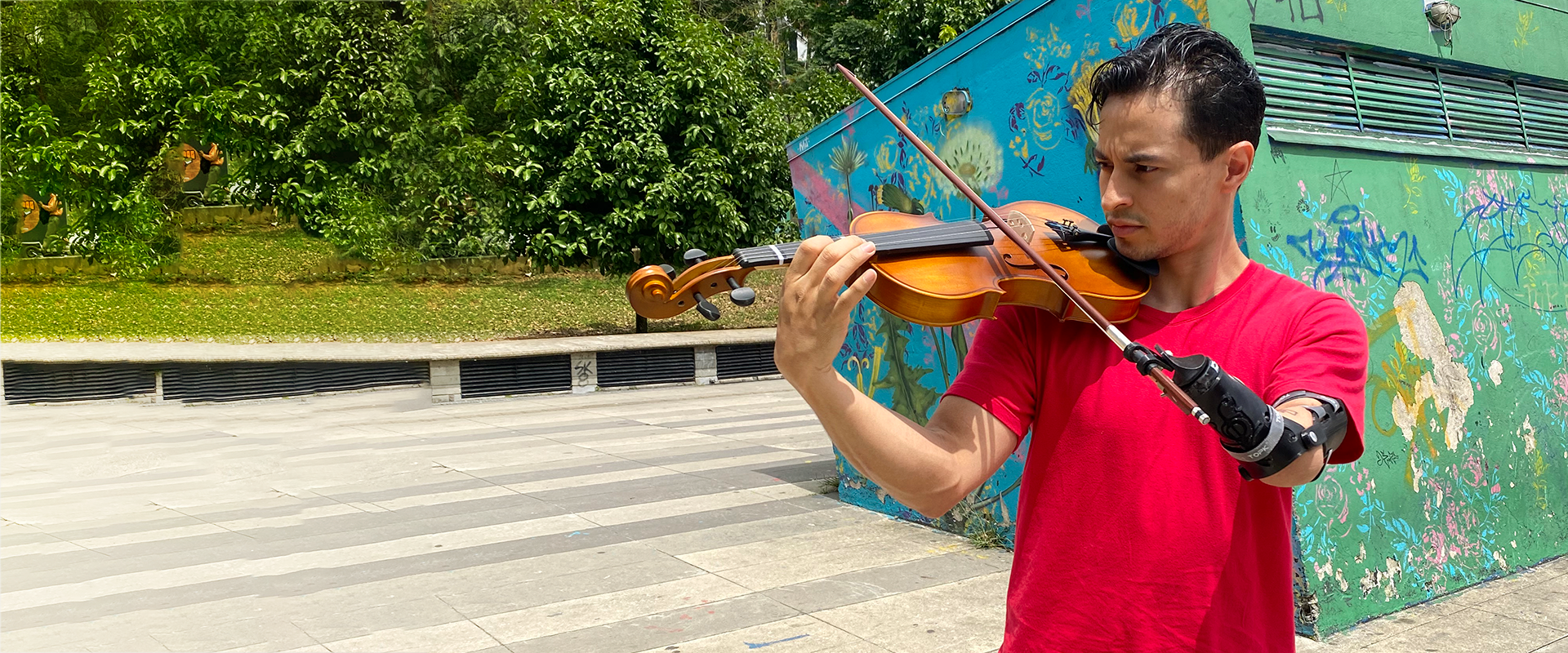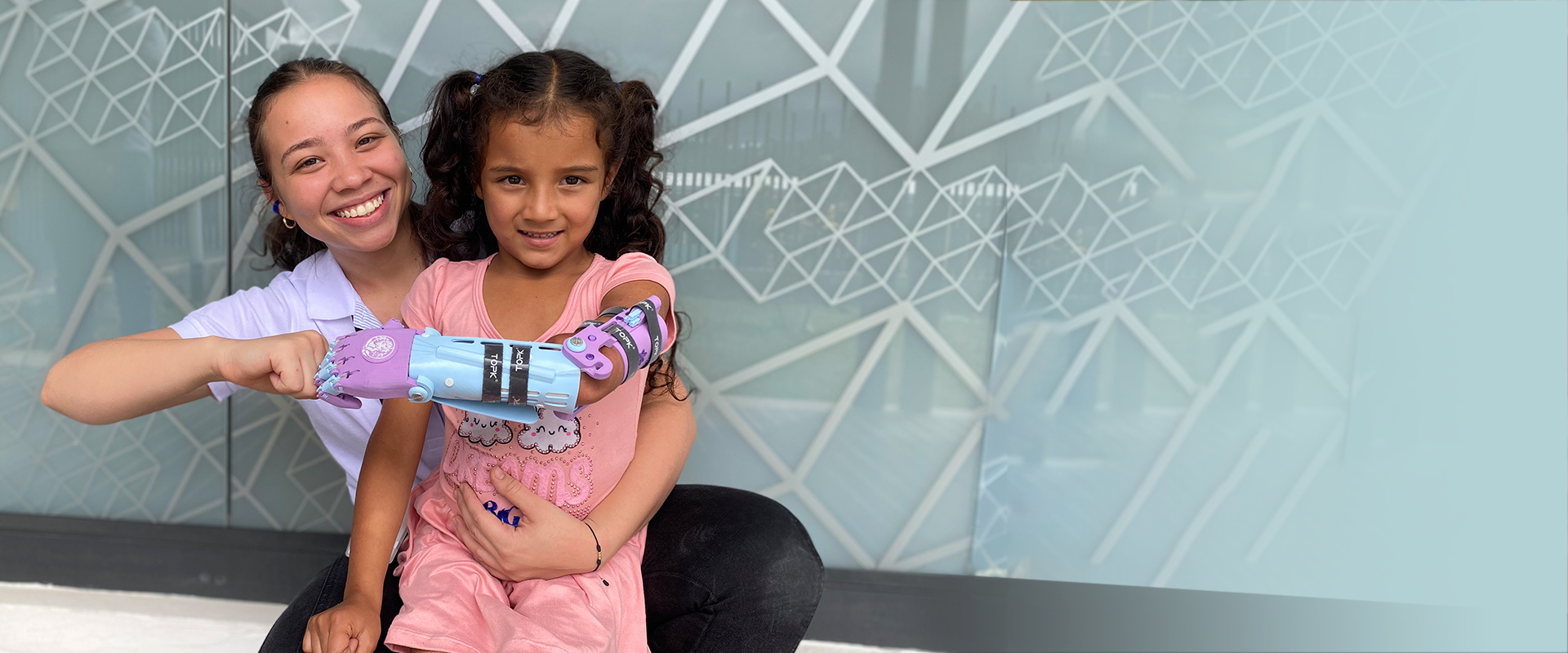 We offer comprehensive care to people with arm and hand disabilities in different regions of Colombia. We seek to eliminate barriers such as distance, lack of resources and little information about prosthetic solutions.
GIVE US A HAND TO DELIVER MANY MORE!
Samuel is 8 years old and was born without hands. At Humanos 3D we joined forces to develop the assistive devices that will allow him to integrate, live comfortably and make his dream of playing the drums come true. Like him, other people are waiting for a new beginning.